BUILDING NEW FRAME FOR PLOW TRUCK
It takes a serious machine to plow up here in the woods and not get stuck; 4WD, reinforced tire chains on all 4 wheels, and a concrete block in the back. Here is Doug Stone from Where You Are Welding (802) 785-2140, helping me build a new rear frame in February, 2003 for my Jeep J20 plow truck. The frame was completely rotted and had broken behind the cab.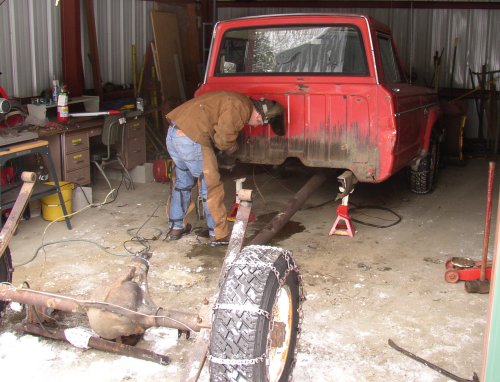 cut off the old rusty frame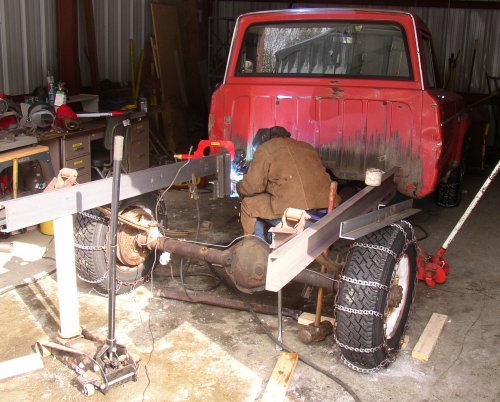 start welding on the new rails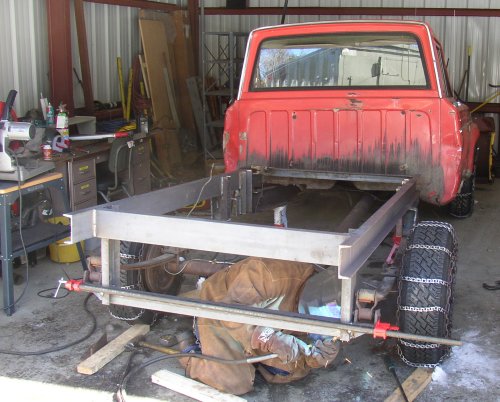 building up the frame and reattaching the springs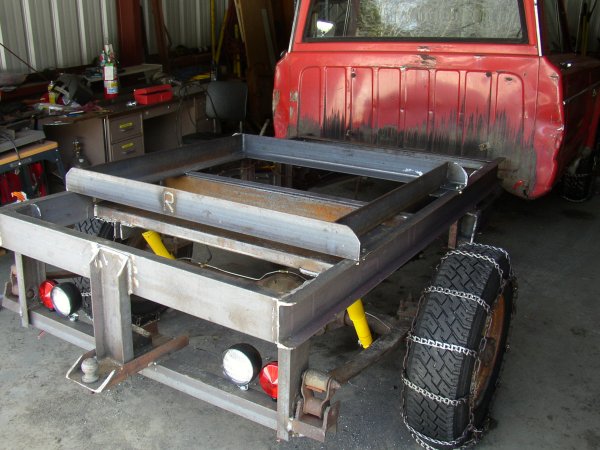 all done! New lights, new shocks, new steel. Very nice.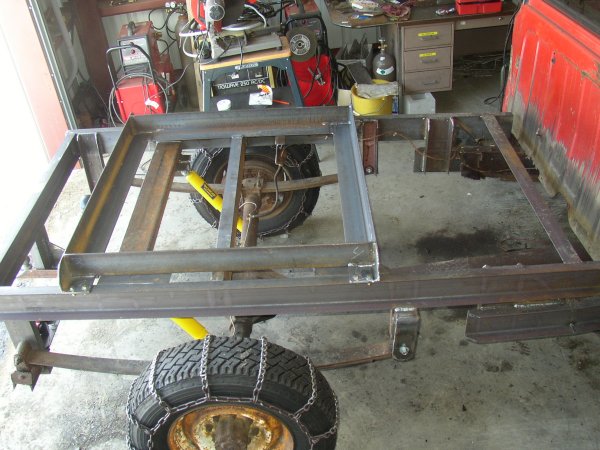 top view. Frame in center is to hold 1200 pound concrete block for traction.
March 2, 2003 - I used this for plowing for the first time since rebuilding it - it works GREAT!
BACK TO MY RV BUILDER'S HOME
BACK TO BRIAN'S HOME