ORACLE INFO AND LINKS
---
If you need an Oracle Applications DBA consultant to install, upgrade, tune, or support your Oracle Applications 11i E-Business Suite, please email me. You'll get the same good technical skills (and, in fact, the very same consultant) you get by going to larger consulting companies, but at a much cheaper rate, without the middleman.
---

Oracle Corp Home

MetaLink Oracle Support's greatly improved online support site

Oracle Technet - products, documentation, white papers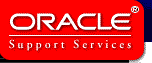 Oracle Support Services

Oracle Education
---
Other DBA Sites:
Database Performance Sites
Oracle Applications Sites
Oracle Corporation Sites
User Group Sites
Apps-related Product Sites
---
See my IMMIGRATION page for info on H-1B visas, outsourcing and other issues related to Oracle and other fields of employment.
---
My resume is no longer posted online. EMAIL me to see my resume
---
Consulting Assistance Corp (CAC), Atlanta and Dallas - I did finally get all my money from them, but it took over a year, including one rubber check and several threats from CAC President Ken Lockhart to come up to New Hampshire and kick my ass if I didn't quit calling them about my money.
BHUPENDRA YADUVANSHI - doing business under numerous fronts - GrayCell, GrayCell America, GreyCell America, GreyCell Consulting, GrayCell Consulting, ERA Consulting Group, West Coast Consulting, LLC. After doing some consulting work for him at a client on Long Island, I called him because he hadn't paid me for my work, as he'd promised to do. His only response was to say "Fuck you" and hang up on me. Further research into his activities showed he'd previously been cited for failing to pay numerous people who had done consulting for him. See HERE for details. SEE MY YADUVANSHI PAGE FOR FULL DETAILS ON THE SCAMS OF BHUPENDRA YADUVANSHI
Email me with details of any unsatisfactory dealings you have had with any of the above.
BACK TO MY RV BUILDER'S HOME
BACK TO BRIAN'S HOME
Kenneth Lockhart